Deliciously Convenient
Discover our Grab and Go Fridge
Indulge in fresh, locally-made artisanal meals from our kitchen's fridge – your healthy and flavorful escape from fast food! Hurry in and savor the ever-changing selection of fulfilling, single-serving delights before they're gone! Every menu will feature a salad or wrap, protein energy balls, a snack pack and a chicken salad.
September 22 to September 25, 2023
The Current Menu
Italian Wrap, Pretzel Thins and Grapes
Find the Fridge
To purchase meals, find the Grab and Go fridge inside our kitchen located at 5860 Bigger Rd, Kettering, OH 45440. Grab and Go is available Monday 12-6pm, Friday 10am-3pm, Saturday 10am-3pm and Sunday 3pm-7pm (uness otherwise noted). Please follow us on Facebook and Instagram for the most up-to-date news @getdishedbykatie.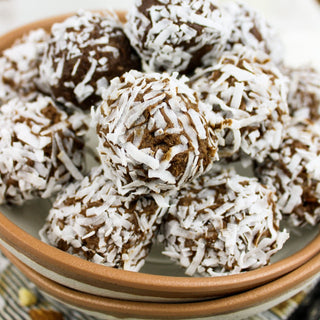 A note on availability
Our Grab and Go fridge is first come, first served, and we are unable to replenish it once the food is gone from each menu. Please be aware that the items you're interested in may be gone by the time you arrive.
We operate this way to maintain freshness and variety. Unlike large traditional restaurants, we prepare our offerings in small batches to avoid waste and ensure the fresh quality you expect. Mass production is simply not part of our business model. Selling out is preferable to having fresh items go to waste!
"I really appreciate the hard work and the dedication you all do. I love the healthy, delicious food and always get excited for the new menu to drop each week."
"Love the food. Chicken salad is the best, the Big Mac bowl, shrimp sushi bowl was very good."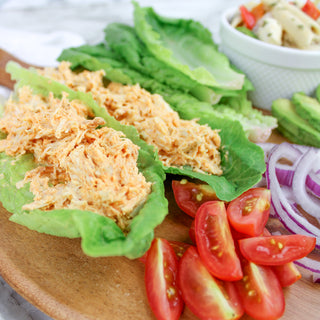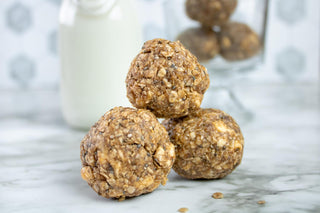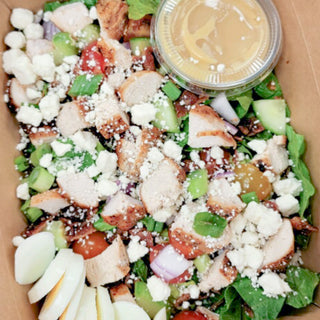 Head's up! While one or two of these dishes may also be available for pre-order on the corresponding weekly meal prep menu, most of them will not be and will be exclusive to the Grab and Go fridge. Looking for the weekly meal prep menu? Check it out below!